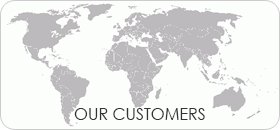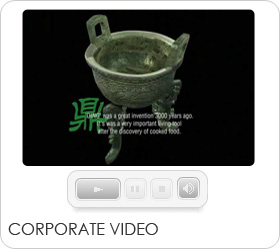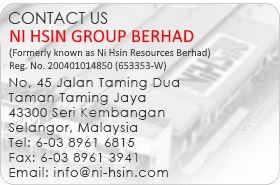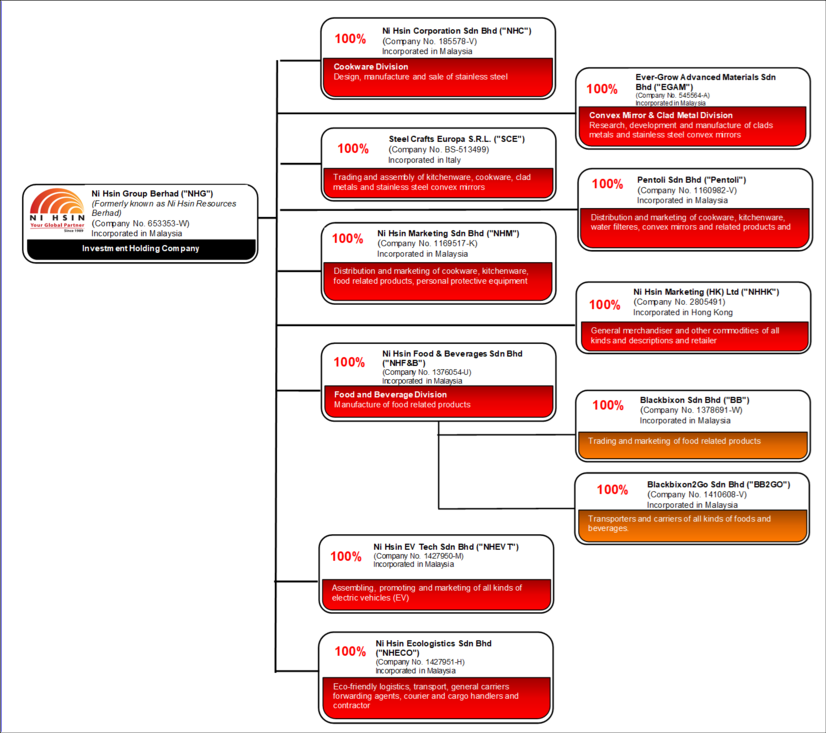 Address :
No. 45, Jalan Taming Dua, Taman Taming Jaya, Seri Kembangan,
43300 Selangor Darul Ehsan,Malaysia.
Registered Office :
Lot 6.05, Level 6 KPMG Tower, 8 First Avenue, Bandar Utama
47800 Petaling Jaya, Selangor Darul Ehsan
Malaysia
Year Of Incorporation :
1989 (Ni Hsin Corporation Sdn Bhd (Company No. 185578-V), Malaysia)
2001 (Ever-Grow Advanced Materials Sdn Bhd (Company No. 545564-A), Malaysia)
2005 (Ni Hsin Resources Bhd (Company No. 653353-W), Malaysia)
2010 (Steel Crafts Europa S.R.L. (Company No. BS-513499), Italy)
2014 (Inoco Resources Sdn Bhd (Company No. 1117556-H), Malaysia)
2016 (Ni Hsin Marketing Sdn Bhd (Company No. 1169517-K), Malaysia)
2016 (Pentoli Sdn Bhd (Company No. 1160982-V, Malaysia)
2019 (Ni Hsin Marketing (HK) Limited (Company No. 2805941, Hong Kong)
Paid-Up Capital :
Approximately RM66 million
Factory Size :
20,000 sq.m.
No. of Employees :
250
Machinery :
European Fully and Semi-Automatic
Products Manufactured :
Premium Multi-ply Stainless Steel Cookware
Pressure Cooker
Inner Rice Bowl
Kitchen Accessories
Stainless Steel Convex Mirror
Clad Metals
Stainless Steel Water Filter Casing
Material Used :
Multi-ply clad stainless steel
Material Origin :
Japan, the United States, Europe and Malaysia.
Export Markets :
Japan, China, Taiwan, Hong Kong, Singapore, Brunei, Thailand, Indonesia, Philippines, Vietnam, South Korea, Australia, New Zealand, India, Iran, Germany, Nederland, Sweden, Switzerland, Spain, USA, Canada, Oman, Cyprus, Czech, Qatar, United Arab Emirates (UAE), Portugal, Italy, Lebanon, etc.